Jennie Stallwood Biography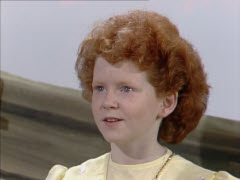 As Debbie
Back to: Home page | Cast Biographies Index
Welcome to the Jennie Stallwood Biography page.
Jump to:
General Info
Biography
Links
Notable Credits
<!_________________________________________________________________________GENERAL INFO___________________________>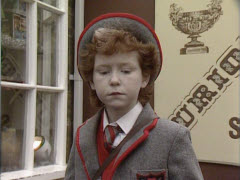 As Debbie
FULL NAME: JENNIE STALLWOOD
CHARACTER/S IN T-BAG: Debbie
EPISODES APPEARED IN:
30 Episodes (3 Series)

BIRTH DATE: 1973/1974
BIRTH PLACE: Unknown?
STAR SIGN: Unknown?


<!_________________________________________________________________________BIOGRAPHY___________________________>
As Debbie
Jennie started her childhood career by enroling into the Sylvia Young Theatre school.
Jennie's first roles before the first series of T-Bag was in minor appearances in 'Weekend Playhouse' and an episode of the TV series 'The Gentle Touch'. Wonders In Letterland was her first major performance, starring alongside Elizabeth Estensen, John Hasler and Jim Norton. Jennie returned to play Debbie in a further two series, T-Bag Strikes Again (1986) and T-Bag Bounces Back (1987).
The Sooty Show (1985)
Jennie appeared, alongside John Hasler and many other children, in the party scene of 'The Sooty Show' 1985 Christmas special entitled 'Sooty's Busy Christmas'. You can view this episode on youtube here.
Appearing in thirty episodes of T-Bag, Jennie is the most prolific girl actress in the entire T-Bag series closely followed by Kellie Bright's Sally Simpkins.
Jennie's portrayal as Tallulah Bag's most enduring enemy makes her one of the most memorable girl protagonists in the show and one of the favourites amongst fans. Debbie always beats T-Bag in the end, outwitting her and eventually defeating her at the end of the series.
The second series of T-Bag won an award from Lookin magazine and is the only series to do so which must be partly for Jennie's performance.
After three series, Jennie left her role of Debbie due to a combination of not wishing to commit to a further series and the production team wanting to update the show. Therefore the next series was written for a new girl, the television presenter named Holly.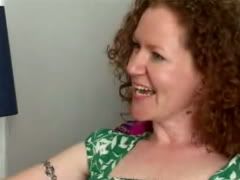 Reunion Documentary DVD (2007)
Jennie seems to have done no other acting in TV, film, theatre or radio since which is a shame because on T-Bag she showed she had a talent and flair for acting.
Jennie also appeared on the Fantom Films produced 'T-Bag Reunion documentary DVD' (2007) where she spoke about the series and why she left after T-Bag Bounces Back. On the reunion DVD Jennie mentions that she now enjoys family life after not persuing an acting career.
In 2010 Jennie recorded the commentaries for the T-Bag DVDs of Wonders in Letterland and T-Bag Strikes Again, both of which are still available to buy.
<!_________________________________________________________________________LINKS___________________________>
There is a board dedicated to the cast including Jennie Stallwood on The T-Bag Forum!
The following information on Jennie Stallwood's TV & Film appearances is from these following resources:
General Details:
Jennie Stallwood (The Internet Movie Database)
Jennie Stallwood (TV.com)
The T-Room
And my own knowledge.
If you have any images of Jennie Stallwood or any further information on appearances (if you can fill in the ? details below) etc or if you would like to remove these images here (if they are yours) please contact me.
<!_________________________________________________________________________APPEARANCES___________________________>
1980's
1983
Mcvities Cake Bar Commercial
TV Commercial | Main cast (1 advert)
(1983)
As: Girl


1984
Weekend Playhouse
TV Series | Guest cast (1 Episode)
(22.07.1984)
As: Lucy
As Man and Wife (#1.3, 22/07/1984)



The Gentle Touch
TV Series | Guest cast (1 Episode)
(06.10.1984)
As: Sophie
Mad Dog (#5.6, 06/10/1984)



1985
Wonders In Letterland
Kids TV Series | Main cast (10 Episodes)
(4.4.1985 - 6.6.1985)
As: Debbie
Arrival In Letterland (#1.1, 04/04/1985)
Debbie In The Land Of B (#1.2, 11/04/1985)
Debbie In The Land Of S (#1.3, 18/04/1985)
Debbie In The Land Of I (#1.4, 25/04/1985)
Debbie In The Land Of P (#1.5, 02/05/1985)
Debbie In The Land Of R (#1.6, 09/05/1985)
Debbie In The Land Of V (#1.7, 16/05/1985)
Debbie In The Land Of O (#1.8, 23/05/1985)
Debbie In The Land Of E (#1.9, 30/05/1985)
Back To Square One (#1.10, 06/06/1985)



The Sooty Show
Kids TV Series | Appearance (1 Episode)
(26.12.1985)
As: Party guest (uncredited)
Sooty's Busy Christmas (#9.14, 26/12/1985)



1986
T-Bag Strikes Again
Kids TV Series | Main cast (10 Episodes)
(27.8.1986 - 29.10.1986)
As: Debbie
The Town Clock (#1.1, 27/08/1986)
One, Two Buckle My Shoe (#1.2, 03/09/1986)
Ben And Bunty Badshot (#1.3, 10/09/1986)
Scrap Harry (#1.4, 17/09/1986)
Ali Barber (#1.5, 24/09/1986)
Dick Gherkin (#1.6, 01/10/1986)
Long John Sylvia (#1.7, 08/10/1986)
Professor Pockets (#1.8, 15/10/1986)
Charlie Chuckles (#1.9, 22/10/1986)
The Magic Garden (#1.10, 29/10/1986)



1987
T-Bag Bounces Back
Kids TV Series | Main cast (10 Episodes)
(23.1.1987 - 27.3.1987)
As: Debbie
The Ousting Of Major Happy (#1.1, 23/01/1987)
Nights In Arabia (#1.2, 30/01/1987)
Ivan The Horrible (#1.3, 06/02/1987)
Black Hearted Belle (#1.4, 13/02/1987)
Bobby Jobsworth and The Temple Of Doom (#1.5, 20/02/1987)
Hi-Hat (#1.6, 27/02/1987)
Bell, Book and Candle (#1.7, 06/03/1987)
Max The Miller (#1.8, 13/03/1987)
Nikdit The Thief (#1.9, 20/03/1987)
Happy Ending (#1.10, 27/03/1987)



2007
T. Bag The Reunion Documentary
DVD Documentary | Appearance
(17.09.2007)
As: Herself